The world of a management consultant is as fast-paced as it is ever-changing. There's no easy way to encapsulate what it's like to work for a consulting firm, big or small. But if there's one constant, it's problem-solving.
Of the core competencies good consultants share, problem-solving is perhaps most crucial. Management consultants are hired to solve any number of executive pain points, from reducing variable costs to gaining market share. These objectives can be daunting—that is, without the proper consulting framework.
Here are five key management consulting frameworks.
In an often unpredictable field, management consulting frameworks provide structure and guidance. They outline a way in which to assess an organization, pinpoint issues, and provide effective solutions. Best of all, they're lightweight, flexible, and easy to adopt.
Whether you're tackling a client consulting project or preparing for case interviews, here are five management consulting frameworks you should know:
McKinsey 7-S
Developed in the 1970s, the McKinsey 7-S framework focuses on seven core aspects of organizational effectiveness. These seven "Ss" are:
Strategy: a plan to achieve the business's specific goals
Style: the leadership tendencies of those executing the strategy
Staff: the workforce that implements the strategy
Skills: the abilities and competencies of these workers
Structure: the organizational design (e.g., who reports to whom)
Systems: processes or procedures designed to help employees do their job
Shared values: the cultural values fostered by the org and its people
You'll note that these Ss are all straightforward and easy to understand. What's more, there's no set hierarchy to these components. In fact, the McKinsey 7-S framework asserts that all seven Ss must complement one another to achieve true organizational effectiveness.
So as a consultant, what's the first step with a framework like this? Simply put, you start by assessing each of these individual elements. Analyze your client's workforce. Do their core skills complement the strategy that's in place? Do the necessary processes exist to harness these skills?
Work your way down the list. Make sure you account for each permutation. Then, once you've identified areas of conflict or disharmony, gather your findings. Share your efforts with key stakeholders, and come up with an action plan to gain alignment between these facets of the business.
Granted, this business framework is a high-level starting point; the more detailed legwork is up to you. But the seven Ss can be a helpful way to design, frame, and ultimately execute your recommendations for clients.
BCG Growth Share Matrix
The BCG Growth Share Matrix is a management consulting framework focusing on market strategy. The matrix dates back to 1968, and has become a popular way to assess when to enter/exit new product markets.
At its simplest, the BCG Growth Share Matrix revolves around two factors: market share and market growth. From there, each factor has two possibilities: high or low.
Doing the math, that means the matrix itself consists of four possible market outcomes:
High growth, high share (a "star"): This is a high-potential market venture. Thus, prioritize investment.
High growth, low share (a "question mark"): Either invest or pass over, depending on the likelihood of gaining significant market share.
Low growth, high share (a "cash cow"): Leverage these markets for easy cash to reinvest.
Low growth, low share (a "pet"): This is a low-potential market venture. Thus, prioritize divestment.
In a successful sequence, a client would seek out question marks that could become stars. Once a star matures (i.e., once the market is fully developed), it becomes a cash cow. That's where the business makes it ROI. It can then take that cash to reinvest in additional markets.
Of course, there are also negative sequences to consider. If the company bets on the wrong question mark, that market becomes a pet. This means the business unit was unsuccessful in gaining market share, and failed to capitalize on the maturing market.
By understanding these flows, you'll be equipped to help clients with everything from product design to go-to-market strategy.
Talent optimization
The average executive attributes 72% of their company's value to their employees. Yet too often, companies fail to leverage these people to the fullest. Employees are a critical driver of business success; shouldn't they be treated as such?
This is the basis of talent optimization. The framework allows companies to align their business strategy with a matching people strategy. In doing so, organizations can achieve lower turnover, stronger engagement, and higher productivity.
The talent optimization process consists of four steps:
Design: Gain alignment on a people strategy that reflects the business's goals.
Hire: Hire employees that fit the people strategy.
Inspire: Build high-performing teams that leverage employees' natural strengths—and minimize blind spots.
Diagnose: Routinely measure and act on employee engagement data.
There's a fifth element of talent optimization, and it's the glue that holds everything together: objective people data. Using behavioral and cognitive assessments, you can gather data that helps predict job, team, manager, and organizational fit.
In other words, data drives all aspects of the talent optimization discipline. No longer must clients rely on instinct when restructuring, promoting, or filling key roles. Instead, use talent optimization data to fuel your recommendations—and demonstrate clear ROI.
For more on how talent optimization can transform your engagements, watch the video below: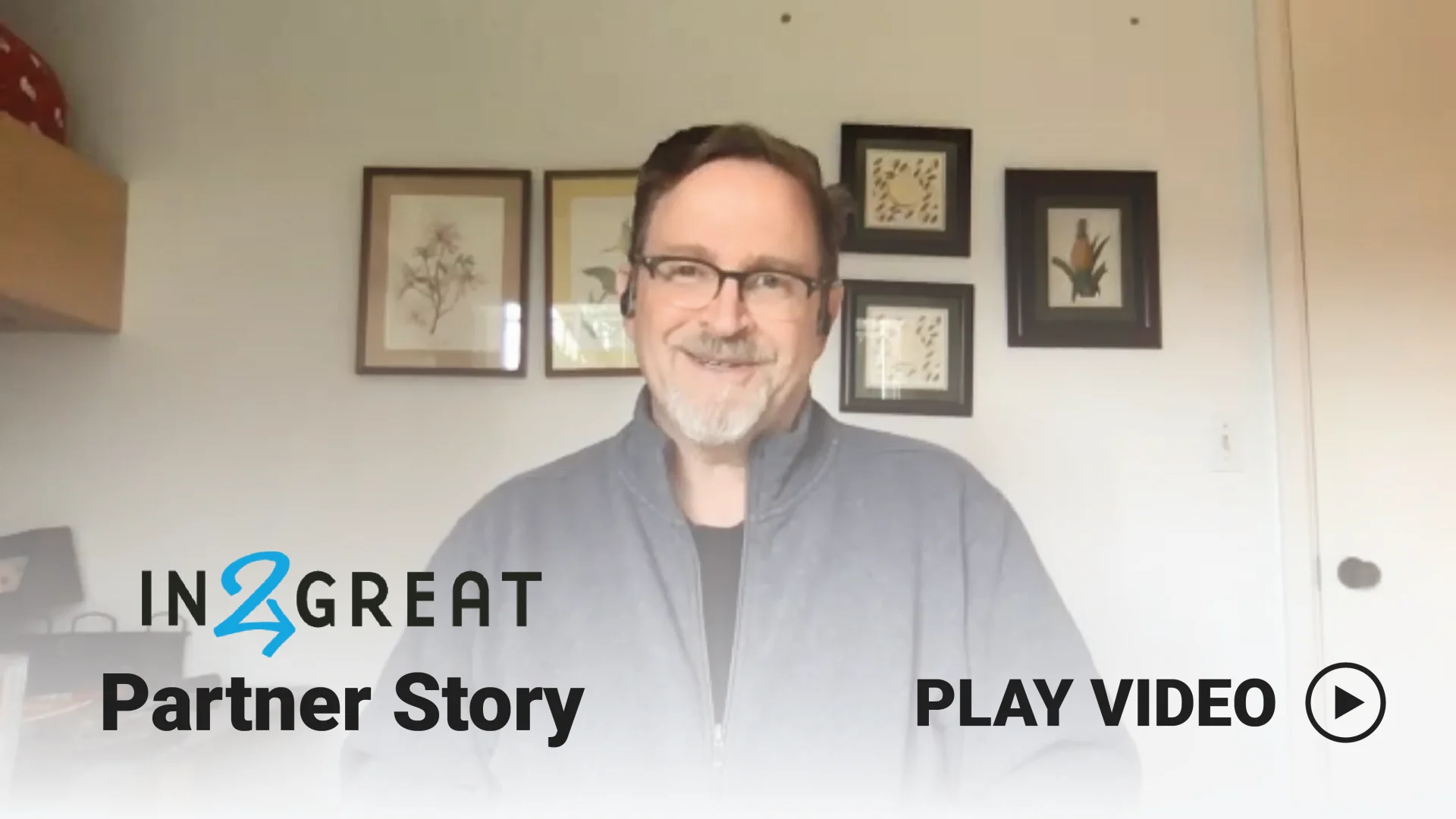 Porter's Five Forces
As a management consultant, you've likely heard of Michael Porter's Five Forces framework. Originally published by Harvard Business Review, the framework details five elements of competition that impact market profitability.
The five competitive forces are:
Bargaining power of buyers: In industries where products aren't differentiated and customer loyalty is low, buyers can force prices down.
Bargaining power of suppliers: In industries with limited suppliers to source from, those suppliers can drive prices up.
Threat of new entrants: In industries with a low barrier to entry, existing competitors keep prices low to protect their market share and retain their customer base.
Threat of substitute products or services: In industries where buyers can easily switch to a cheaper substitute, existing entrants keep prices low to retain buyers.
Rivalry among existing competitors: In industries where competition is intense, this competition drives prices down.
As you've likely surmised, each competitive force results in lower profitability. The more forces present, the less attractive the market becomes for potential entrants.
It may be a staple of business school classrooms, but Porter's Five Forces is just as applicable for real-life decision-making. Use it to help clients assess new markets, gauge their bargaining power, and tackle market entry with a level head.
SWOT analysis
The SWOT management consulting framework provides a quick, flexible way to assess a company's business strategy. The analysis consists of four key areas:
Strengths: What is the company doing well? What differentiates it from its competitors?
Weaknesses: What could be improved? What is holding the business back from being more competitive?
Opportunities: What positive externalities could help the org improve its competitive advantage?
Threats: What external forces could disrupt the business and reduce its competitive advantage?
Note the relationship between the four quadrants. Whereas strengths and weaknesses are internally driven, opportunities and threats are external factors.
Next, pose these questions to your clients, and map the answers onto a two-by-two matrix. As you go through the answers, pay close attention to where there's overlap. Could a strength help ward off a threat? Could an opportunity help compensate for a current weakness?
By asking clients these high-level questions, you'll gain critical insight into the current state of the organization. Not only can this kickstart discussions among senior leaders, but it'll help better inform your recommendations.
Use these frameworks to tackle business problems head on.
The work of a consultant will always be unpredictable. But these management consulting frameworks can help provide welcome structure and clarity. Use them to power your decision-making—and provide unparalleled value for your clients.
[Original Article by Adam Wells]